Turntable At Dawn
ltd edition CD launch + CD sale bonanza!
Shame File Music

presents

Clinton Green's (AKA Undecisive God)

new limited edition CD 'Turntable At Dawn'. This unedited recording was made in Green's backyard in January 2012. His instrument was an 'acoustic turntable', where objects and percussive instruments are placed on the turntable platter to create chaotic rhythms, in this case attempting to integrate with the ambient sound in the backyard (both natural and industrial).
'Turntable At Dawn' is a limited edition of 30 numbered CDs. Each cover is unique, incorporating pressed flora and herbs from the recording location. The 30 unique copies will be available at the CD launch, and if any are remaining after that, from Shame File Music.
Green will perform solo on the night, along with a duo on prepared gramophone with Ernie Althoff.

Also featured will be a solo Althoff set, We Are Denizens Of Pluto, and Monolith.
Also on the night will be a Shame File Music CD/record sale extravaganza, with all the best of Australian experimental music releases, plus a massive new shipment from US labels including XI, Pogus and Deep Listening.

Artists include Phil Niblock, Pauline Oliveros, Deep Listening Band, Scott Smallwood, Tom Johnson, Alan Licht, Warren Burt (including his must-have "Animation of Lists..." double CD) and heaps more. There will be special prices on the night and very limited copies.
Turntable At Dawn
Monday 5 November, 2012 (Cup Day Eve)
Conduit Arts, 83 Brunswick St, Fitzroy
From 8pm.
$10 entry/$15 including a copy of the 'Turntable At Dawn'.
Recent additions to Shame File Music mailorder: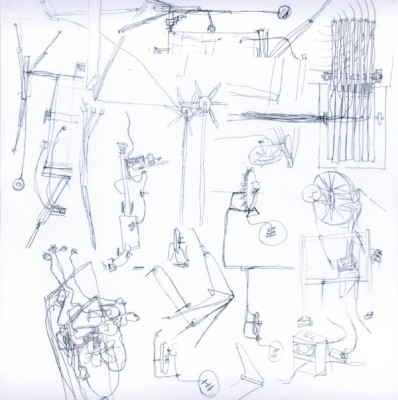 Ross Manning "Harmonious Angles" LP Manning's first solo LP is a joyous yet understatedly-intricate sonic outing created in real time via live playback of various recorders (HD, tape and MD) overlaid with live sound events, including field recordings and an assortment of Manning's own (often customised/handmade) instruments. Evocative of a less-manic Volvox in its strangeness, the soundworlds created here are intriguing and immensely satisfying.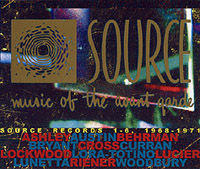 BACK IN STOCK - Various Artists "Source Records 1-6: Music of the Avant Garde 1968-1971" 3CD
Originally released on a series of 10" LPs from 1968 to 1971 by the new music journal Source, this series documents some of the most significant experimental music from largely US composers (plus New Zealand's Annea Lockwood) of the time. This series has been remastered and issued as a 3 CD set with booklet; a veritable time capsule from a time and place that was hotbed in the developing story of experimental music. Other composers include Robert Ashley, Alvin Lucier, Larry Austin and more.
Cockdriller CD - Lo-fi industrial noise peppered with the occasional processed pop culture sample. Includes a full live performance alongside shorter tracks.
Shame File Music – specialising in Australian experimental