Gramophone Duo with Clinton Green and Rod Cooper
On Saturday 25 August 2012 (from 4pm), Clinton Green will play a gramophone duo with Rod Cooper as part of the Cooper Collective show at Musikunst. This will be the debut performance with Green's ''new'' gramophone. Check out the Clinton Green/Undecisive God Facebook page for some photos of Green's gramophone preparations -
http://www.facebook.com/media/set/?set=a.443566025678023.107197.187210117980283&type=3
Cooper Collective Duos @ Musikunst
Saturday 25 August 2012 – 4pm
Great Brittain Hotel (basement)
447 Church Street,
Richmond
$5/$10
New on Shame File Music mailorder:
Rod Cooper ''Magnets on Blank Tape'' LP
Cooper creates rhythmic musique concrete by placing magnets of various strengths on or in the vicinity of blank tape; his instrument is electromagnetism as much as the tape itself. AU$35ppd
Francisco Lopez - ''Wind [Patagonia]'' CD
Here Lopez states his main sound source and location up front in the album title. Indeed, the Patagonian winds are the 'instrument' here, as they interact with rock, sand, snow and ice. There are few who can match Lopez for presenting environmental recordings as a sonic tour de force, and this is no exception. Comes in diqipak with colour booklet. - AU$15ppd
Helmut Schäfer ''Thought Provoking III'' CD
The final document from the electro-acoustic composer Helmut Schäfer who died in 2007. The Austrian artist spoke of his work as ''characterized by the use of very intense and direct musical language which powerfully describes his personal experience and reflections on society structures, the blindness of modern and informed masses and everyday functionalism in between civilization.'' That intensity of expression manifested itself through performances and collaborations that took Schäfer around the globe, including presentations at Documenta X and ARS Electronica both in 1997. For all of his tireless work, Schäfer's recording output is relatively small, focusing mostly on his collaborative work with noted musical extremist Zbigniew Karkowski.
Schäfer posited Thought Provoking as a radical shift from his brutalist electronic engineering to a spatialized, open-ended composition based on the muffled tones from an ad hoc instrument he built from salvaged church organ pipes and hair dryers. The first presentation of this work took place in his home town of Graz, Austria in 2003; the second was a collaboration with violinist Elisabeth Gmeiner in Vienna two years later; and the third & final performance occurred in 2006 with percussionist Will Guthrie and Gmiener at the St. Andre Church where he first presented it in Graz. After Schäfer's death, Guthrie reconstituted the rehearsal takes from that performance for this recording of Thought Provoking III, attempting to re-imagine the controlled energy of those sessions with Schäfer's aesthetic framework at the forefront. The bellowing hums from Schäfer's organ pipe and hair dryer contraction ebb and flow amidst intermittent percussive flourishes, subtle gong overtones, sustained violin trills, and fizzling electronic mark-making. On the second track of this disc, long-time friend Zbigniew Karkowski presents a smoldering electro-acoustic remix of Thought Provoking III as a fitting tribute to Schäfer. - AU$20ppd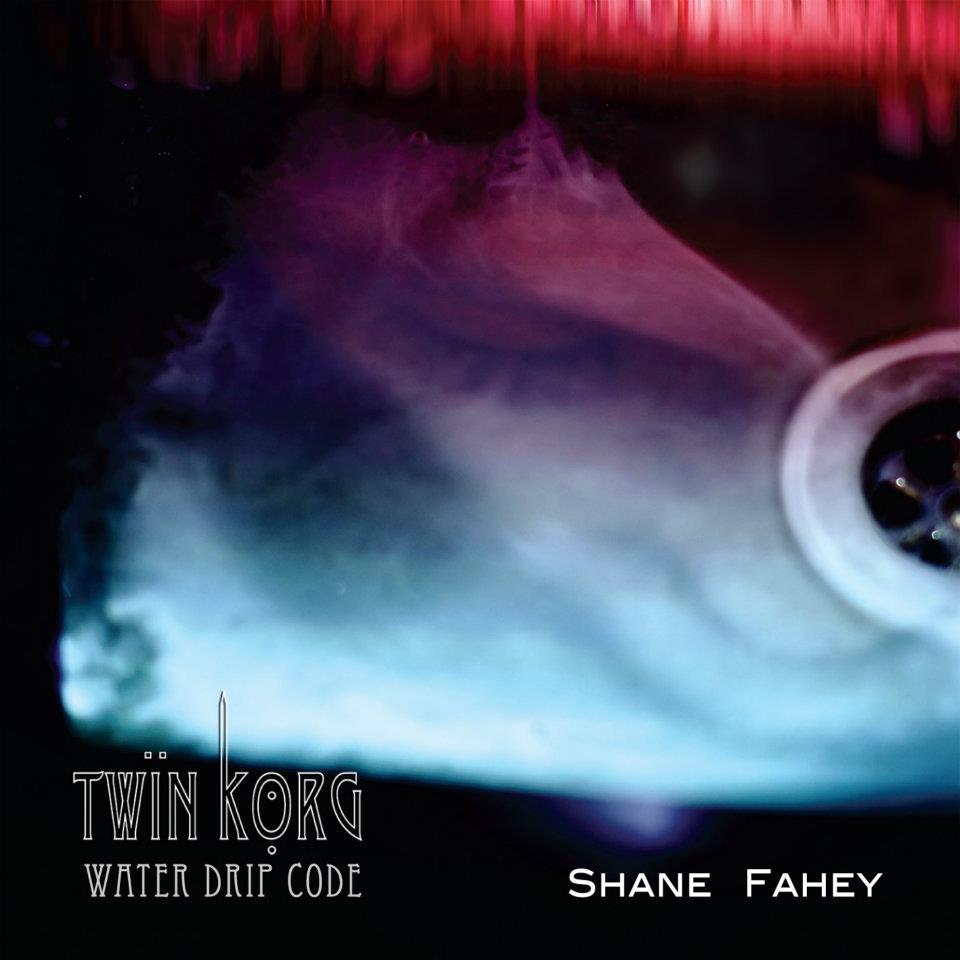 Shane Fahey ''Twin Korg (Water Drip Code)'' CD
- Recorded 1996-7, Fahey mans two Korg MS-20 synths triggered by a dripping tap and contact mics secured to the sink, for a double-barrelled analogue attack that ranges from industrial to noise to organic sound pieces. - AU10ppd
BACK IN STOCK - Felix Werder ''The Tempest'' CD
- Four electronic/electroacoustic pieces (three from the 1970s, one from 1992) remastered from LPs long out of print. These compositions see Werder explore timbres and structures beyond the reach of his previous orchestral and chamber works. A significant chapter in the story of electronic music development in Australia, with liner notes by Warren Burt - AU$10ppd
Shame File Music Retrospective on Facebook
:
Last month, I started posting to the newly-minted
Shame File Music Facebook page
cover images of each of the 70 Shame File releases so far, with notes, reviews and links to downloads (where available). I am making my way slowly through all releases, at the moment we are up to sham018. News of new stock will also be posted to this page, which will be especially useful for those who want to get in quick for limited edition imported stock (which sometimes only lasts a day or so before selling out). Check it all out here -
http://www.facebook.com/#!/ShameFileMusic
Shame File Music - specialising in Australian experimental
http://ShameFileMusic.com