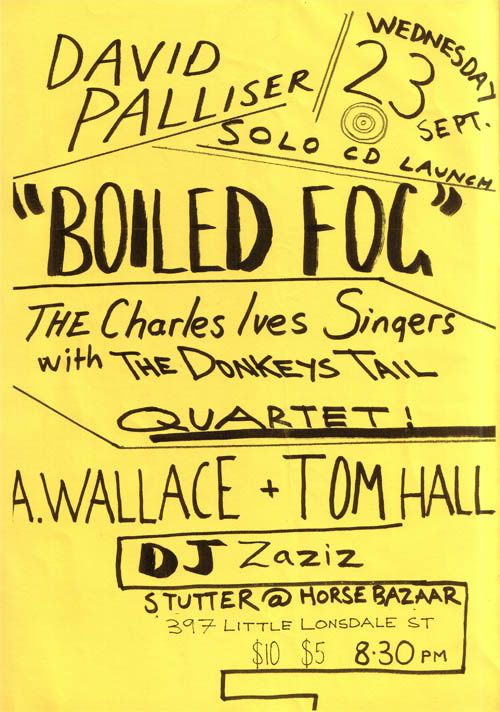 A. Wallace & Tom Hall (Melb) - A fleshy movement of vibrating strings and/or electronic amateur hour harsh noise and/or minimalist acoustic bong holidays.
The Charles Ives Singers and The Donkey's Tail-Quartet - with Victor Meertens,Alexis Ensor,John Nixon,Warren Taylor. THERE WILL BE NO DISCUSSION…ONLY THE NOISE OF THE TEARING UP OF ALL ART BUSINESS.
David Palliser - launch of solo CD "Boiled Fog" alto sax, delay and loops, junk. Such great tracks as Troubled Village Doorways and Particle Lump will be typically strangulated in his broken barn style.
DJ Zaziz
@ Horse Bazaar, 397 Little Lonsdale Street, Melbourne
8:30pm
$10 (full) + $5 (conc)
Click here for Stutter Myspazz