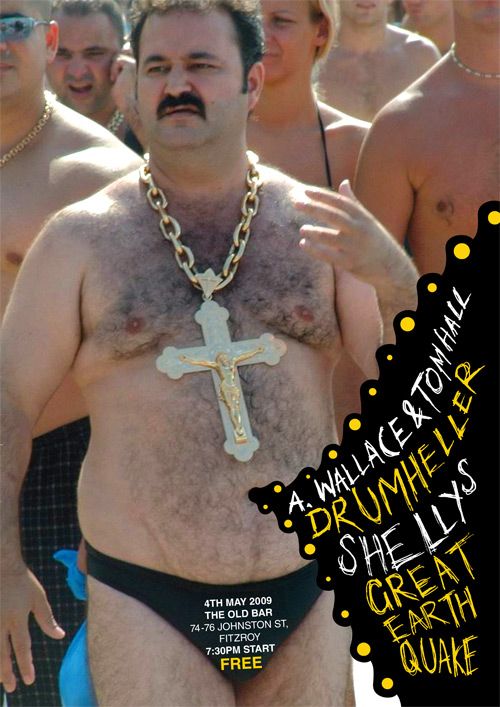 forwarded from Tom Hall:
-----------------------

A. Wallace & Tom Hall, Drumheller, Shellys, Great Earthquake @ The Old Bar, 4th May 2009
Monday 4th of May at the Old Bar will feature blissful soundscapes and sonic mess as A. Wallace & Tom Hall host a night of fuzzed out fun. Joining them will be newcomer Shellys who will be modulating and destroying laptop ambient fuzztronics as well as loop swells and dino-stampedes from Drumheller. Topping the night off will be multi instrumentalist genius and all round nice guy Great Earthquake.