New on Shame File Music & mailorder
New releases:
Clinton Green "Young Women of Asia" 7"/digital -
Turntables prepared with misplaying flexi-discs of Japanese and Pakistani folk music, mediated into precise collages of whirling voices and broken melodies. Specifically composed for the 7" vinyl format, available in a limited edition of 50 lathe cut 7" singles, with full colour hand-numbered covers, each intricately sliced for a kaleidoscopic effect, with download code. Digital-only version also available. Download/digital version comes with a bonus live track.
Vinyl pre-orders available now, shipping end of May 2019. Digital version now available.
Snacks/Laura Altman & Monika Brooks "Surface Noise Vol. 8" CDR
- Snacks are an anything-but-bite-sized Melbourne trio of Jennifer Callaway (synth, vocals, objects), Dale Gorfinkel (vibraphone, percussion) and Allanah Stewart (percussion, objects), who create hazy feasts of nutritious sound. This is a recording of their very first performance in May 2017 at the Yarra Hotel in Melbourne. Laura Altman (clarinet) and Monika Brooks (accordion) are Sydney-based artists who have performed together in many contexts, including making up two thirds of Great Waitress. This recording is of a live performance in a tunnel at Central Station, Sydney, in October 2013.
The Surface Noise series so far:
Vol. 1 – cleaninglady/Klunk
Vol. 2 – Cat Hope / White Drummer (sold out, download available)
Vol. 3 – Joe Musgrove / Makro & Hetlev
Vol. 4 – Ben Byrne & Rosalind Hall / Anthea Caddy & Matthew Davis
Vol. 5 – Dotabata / Llara Isabell Arena
Vol. 6 – Jenny Barnes / Alice Hui-Sheng Chang, David Brown, Nigel Brown, Tim Catlin, Rosalind Hall, Michael McNab (sold out, download available)
Vol. 7 – Club Sound Witches/The Mermaids (sold out, download available)
Vol. 8 – Snacks/Laura Altman & Monika Brooks
Vol. 9 - out soon...
Arek Gulbenkoglu – "A Gift Like A Hollow Vessel" LP -
Following on from 2017's "Three Days Afterward", Gulbenkoglu's new album sees a sharper scalpel at play resulting in a more nuanced release which unfolds a curious journey of suburban psychedelia. Material sourced from voice and body sounds, recording of non-musical processes, actions and events, breath, tapes of animal sounds slowed and sped up, processed field recordings, electronics, percussion, tape delay, sample of old folkways records and Esperanto text to voice translations. "A Gift Like A Hollow Vessel" is striking and intimate musique concrete. A work of confounding beauty as created by one of the most unique voices operating in orbit of psychedelic music as it appears today. Limited edition of 250.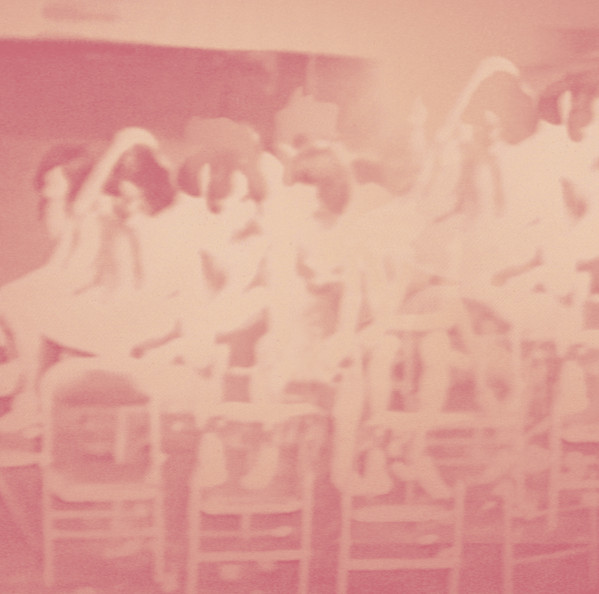 Arek Gulbenkoglu – "Three Days Afterwards" LP -
From the almost voyeuristic locations recordings which open the side to the shearing bleeps which close it, we're spun between intensely purified microtonal oscillations and spare, pointillist percussions according an underlying logic which evades easy categorisation. Impenetrably encrypted electronic abstraction. Limited edition of 300.
Arek Gulbenkoglu "End-music" CD -
A series of insular sonic imprints via use of tape detritus, voice and abused electronics. "End-music" continues Gulbenkoglu's fascination with sound at its most elemental level and comprises three sculptural pieces in which textures are examined from different angles, and threads are pulled bare. This is a transparent and tactile music that accumulates, shifts and contorts. Comes in colour digipak, limited edition of 77.